Taylor Chevrolet has been in business in Rexburg since 1928, and here's the secret of our longevity: customer satisfaction. Our motivation in the Taylor Collision Center is no different. Your vehicle is important to us, because we know it represents a sizable investment to you. You can rest assured that our unique combination of experience, judgment, and technical-artistic skills will help us put you back on the road in a vehicle you'll be proud of. We guarantee it.
Certifications
Taylor Collision Repair Center has earned the I-Car Gold Class Professionals certification, which is earned by having each individual technician earn the I-Car Platinum Individual certification. We are ASE Certified, and all repair center employees are also GM Certified Technicians.
Qualifications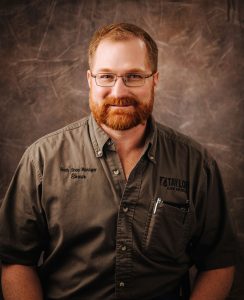 Shawn Smith, the Body Shop manager, is a Certified Professional Estimator with over 20 years of experience in the automotive industry. In addition, our technicians have between 8-20 years of experience. Our painters are all certified with Axalta ChromasPro and are fully-certified in all other aspects of RM auto refinishing technology.